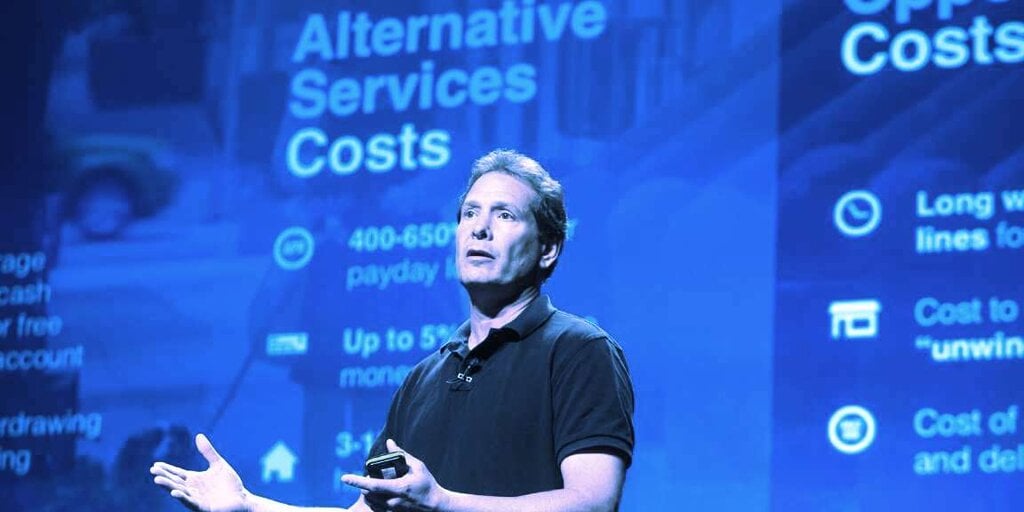 PayPal CEO Reveals Plans for New Crypto Unit
PayPal is riding high.
The company posted blowout fourth quarter 2020 financial results last month thanks to spectacular growth in its core app and Venmo unit, and from the success of its new buy-now-pay-later service. The firm is expecting an even bigger 2021 as the pandemic leads more consumers to embrace e-commerce and to turn away from cash altogether.
None of this means that CEO Dan Schulman is resting easy, however.
In an exclusive interview with Decrypt, Schulman explained how PayPal is racing to adopt the next era of financial technology, including by launching a business unit dedicated to cryptocurrency, first announced last month.